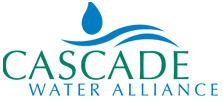 Saturday 08/14/2021 @ 10:00am
Starting August 2021, monthly board meetings will be held at the park clubhouse again. Any member is welcome join.
1st Thursday of every month @ 7:00 PM


You can check the current lake levels either by clicking on the Cascade Water Alliance link above, or by clicking on this link >>>>http://waterdata.usgs.gov/wa/nwis/uv?site_no=12101000
THINK WATER SAFETY
InletIslandPark.com exists solely for you, the homeowners, of Inlet Island and Maple Point. The objective of the web page is to help you understand the issues that exist for the Inlet Island and Maple Point neighborhood.
Inlet Island Maintenance Company was created in 1962 by the original land developers of Lake Tapps. The state of Washington has laws that specifically govern associations and how they should act - RCW 64.38. These state laws take precedent over home owners association and their right to require dues from a homeowner in order to preserve property values. Between 1962 and 1997 the by-laws of the Inlet Island Maintenance Company have changed dramatically. Today the maintenance company only exists for the care of the Park located on Island Drive and Cascade according to the Officers and Trustees.
The neighborhood is surrounded by Lake Tapps and the beauty of the greater northwest with an overwhelming amount of wetland wildlife and lake recreation activities.
---
website last updated 07/03/2021

---